To help your pet's digestive system adapt successfully to new food, we recommend that you introduce VETERINARY HPM® gradually over a period of 5 to 7 days.
For a successful dietary transition:

 Current Food

 VETERINARY HPM®
DAYS 1-2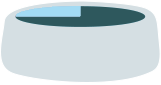 DAYS 3-4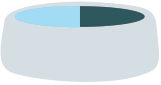 DAYS 5-6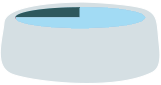 DAY 7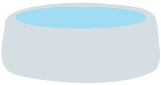 As far as GMOs are concerned, our policy demands strict specifications of our providers, according to which raw materials shall not be derived from GMOs.
VETERINARY HPM® is very palatable, but we do advise that you respect the daily rations recommended by your vet or vet nurse. Our general feeding guidelines can be found on every bag, but your vet or vet nurse can provide you with a recommendation tailored specifically to your pet. 

A dog should drink 50-70ml/kg of their bodyweight each day, whilst cats should consume 60ml/kg.
With VETERINARY HPM®, thanks to its higher amount of protein compared to other dry foods, your pet will naturally consume more water. So don't be surprised if they start drinking more water than usual - that's a good thing!
VETERINARY HPM® is produced in our own factory in France, more precisely in Vauvert, close to Nîmes. This site has been producing quality pet food since 1988, and thanks to a dedicated team of veterinary surgeons and pet nutritionists, we have been able to meet the very high expectations of pet owners in terms of food quality, traceability and safety for over 30 years.
Animal protein is the main ingredient of the VETERINARY HPM® range, and this comes from high quality pork and poultry, all of which is of European origin.
Starch belongs to the carbohydrate family and is found in maize, wheat, rice and potatoes. Starch is necessary to guarantee the consistency of dry food. However, a high-carbohydrate diet may have negative consequences on the health of dogs and cats, including digestive problems. This is why we decided to reduce the amount of starch in our formulas as much as possible: approximately 50% less than in other dog and cat foods in the veterinary market.*
*Average of main adult dog and cat physiological products sold in the vet channel. Internal study, 2015.
The combination of our high protein, low carbohydrate formulation and the use specific functional supplements enables VETERINARY HPM® to support 10 key health areas for the long-term health and well-being of dogs and cats. Below is a list of these functional supplements and their respective roles in VETERINARY HPM®.
What is the role of lactobacilli?
Lactobacilli are bacteria naturally found in intestinal flora which regulate intestinal transit and contribute to a balanced digestive flora.
What is the role of bentonite?
Bentonite is a clay, which contributes to your pet's good digestive tolerance: Bentonite is used in both our cat and dog food. These clays contribute to the formation of well-shaped stools with little odour. They also protect the digestive mucosa and help to control digestive disorders, such as diarrhoea.
What is the role of beta glucans?
Beta glucans promote the development of a puppy and kitten's own immune defence system.
What is the role of pentasodium triphosphate?
Pentasodium triphosphate is used in our small & toy dog foods and helps to limit tartar formation and ensure good oral and dental health.
What is the role of chondroitin sulphate and chitosan?
Chondroitin sulphate and chitosan help to maintain a strong musculoskeletal system.
What is the role of L-carnitine?
L-carnitine is used to help control your pet's body weight and condition. It helps limit the deposit of fatty tissue and preserve muscle mass.
What is the role of chitosan?
Chitosan, as a chelater of phosphorus, is used to help maintain kidney function.
What is the role of fructooligosaccharides?
Fructooligosaccharides contribute to good digestive tolerance and the balance of intestinal flora, as well as reinforcing the digestive mucosa.
What is the role of psyllium?
Psyllium is a fibre that contributes to good digestive tolerance and the formation of well-shaped stools, whilst also helping to regulate bowel movement.
What is the role of Vitamin E?
Vitamin E helps maintain and stimulate the immune system in older animals.
Dogs and cats are carnivores, which makes them physiologically adapted to high protein intake.
No study has ever shown a high-quality, high-protein diet to cause early kidney fatigue in healthy dogs or cats. On the contrary, studies show that a high protein concentration in a balanced diet has no negative impact on kidney function, and some have shown that reducing protein does not slow the progression of kidney disease.
Not only is protein not dangerous, it is indispensable and necessary to keep dogs and cats in good health, even in older pets.
During a period of gestation or lactation, your pet has high nutritional needs, the same way puppies or kittens do. A high protein amount is therefore recommended and the best way to achieve this is to give your pet a product from our "Baby" range. During gestation period, you should switch over from an adult formulation to a baby formulation. For more advice please speak to your vet or vet nurse.